Clean, nourish & rejuvenate your hair and your skin with safe, plant-based ingredients.
Restore your hair to its natural beauty, the way it was meant to be.

If you fancy a scent, then add a few drops of our sexy or yum pure essential oil blend to any unscented WORLD product, change it up when you feel the urge! Or....add a few drops to your aromatherapy burners and relax with our favourite book.
.
Any day is a great day to give World Gift Cards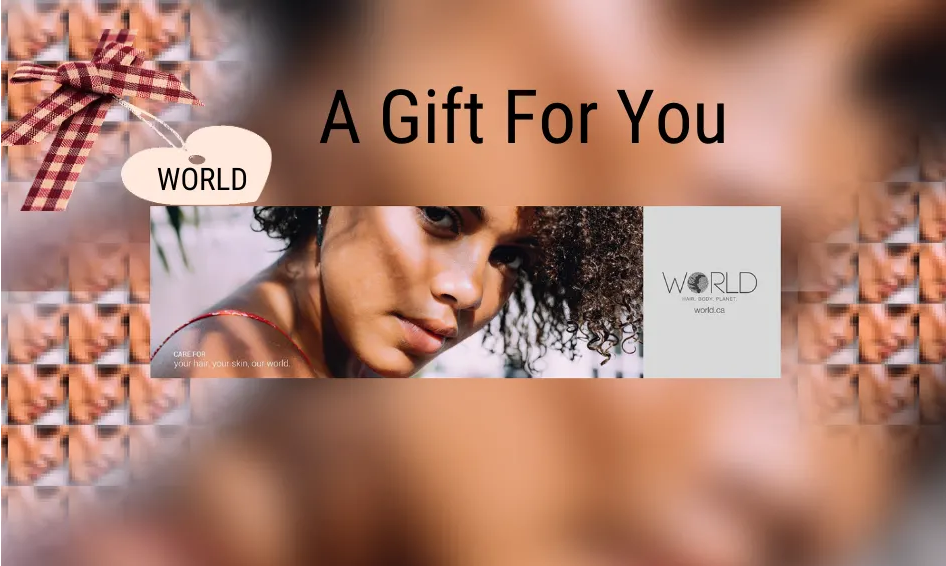 Customizable gift cards for friends and family.
World gift cards come in multiple denominations and are immediately available for your gifting pleasure.